By Adrian Price on 8th May 2017
We face the challenge of awakening a critical mass of people. One way we can work towards this is by placing well researched, credible information in the hands of as many people as possible. The UK Column is an information resource par excellence, packed with well researched articles and news reports. This page provides print-ready artworks for publicity material, to enable supporters to promote the UK Column to their neighbourhood, friends and relatives. There's an A5 flyer and a business card, and we've provided various versions of each for printing small quantities on your home or office inkjet/laser printer and for ordering larger quantities from online print shops.
Flyer
A double sided, full colour A5 flyer suitable for easy delivery to letterboxes. Page 1 features strap lines and a word cloud with key issues on which the UK Column reports; page 2 lists website features, provides thumbnail images of regular contributors, and gives contact details and a QR code for easy scanning of the UKC website address to a mobile device.
Download artwork:
UK Column Flyer - 0 mm bleed.pdf
UK Column Flyer - 1 mm bleed.pdf
UK Column Flyer - 2 mm bleed.pdf
UK Column Flyer - 3 mm bleed.pdf
UK Column Flyer - 4 mm bleed.pdf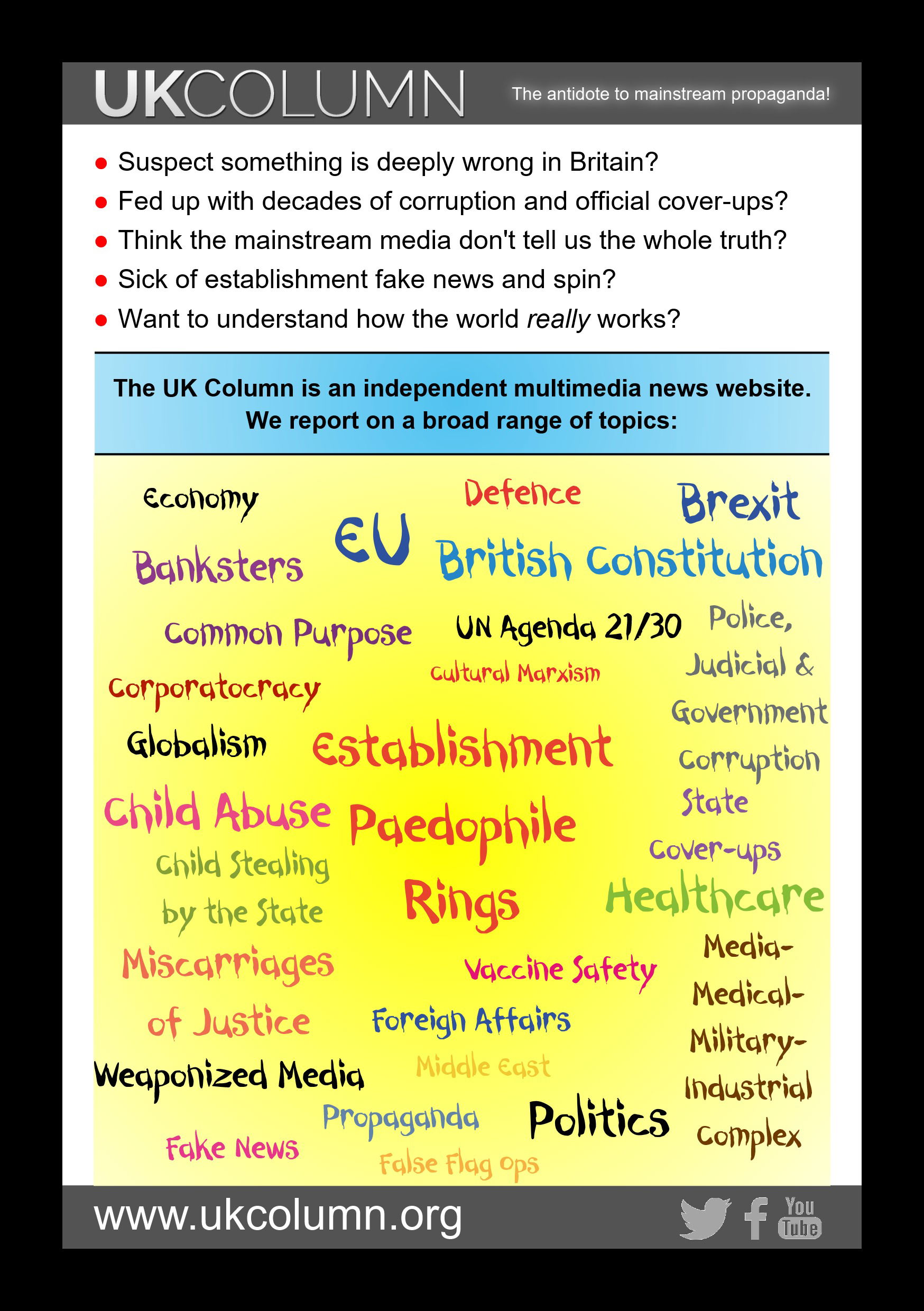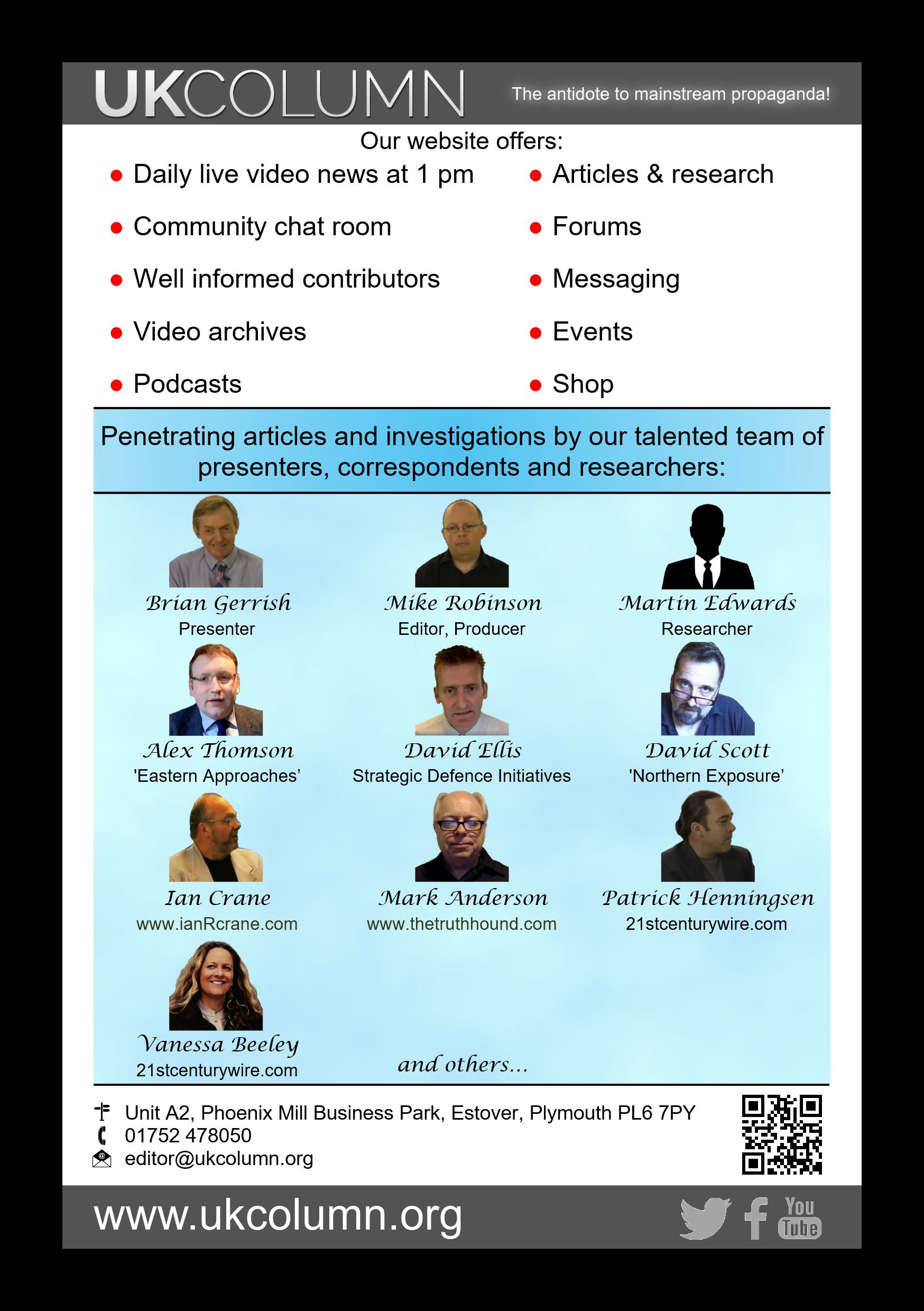 Business Card
A standard-sized 8.5 x 5.5 cm business card. Side 1 shows the postal address and contact details and a website QR code, side 2 lists website features.
When printing these yourself, you'll need to purchase some perforated cardboard sheets that yield 10 off 8.5 x 5.4 cm cards. Avery type C32011-25, C32026-25, C32016-25, C32026-10 or C32025-25 are all suitable, just choose the right type for inkjet or laser printing. Most high street stationers sell these or compatible products.
Download artwork:
UK Column Business Card - (A4 10 off).pdf
UK Column Business Card - 0 mm bleed.pdf
UK Column Business Card - 1 mm bleed.pdf
UK Column Business Card - 2 mm bleed.pdf
UK Column Business Card - 3 mm bleed.pdf
UK Column Business Card - 4 mm bleed.pdf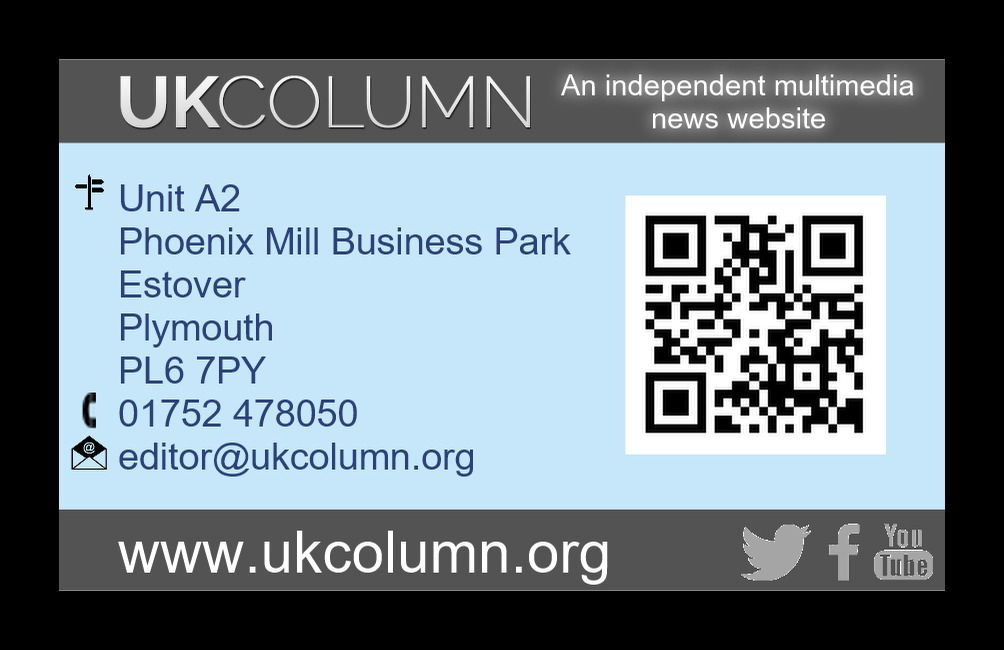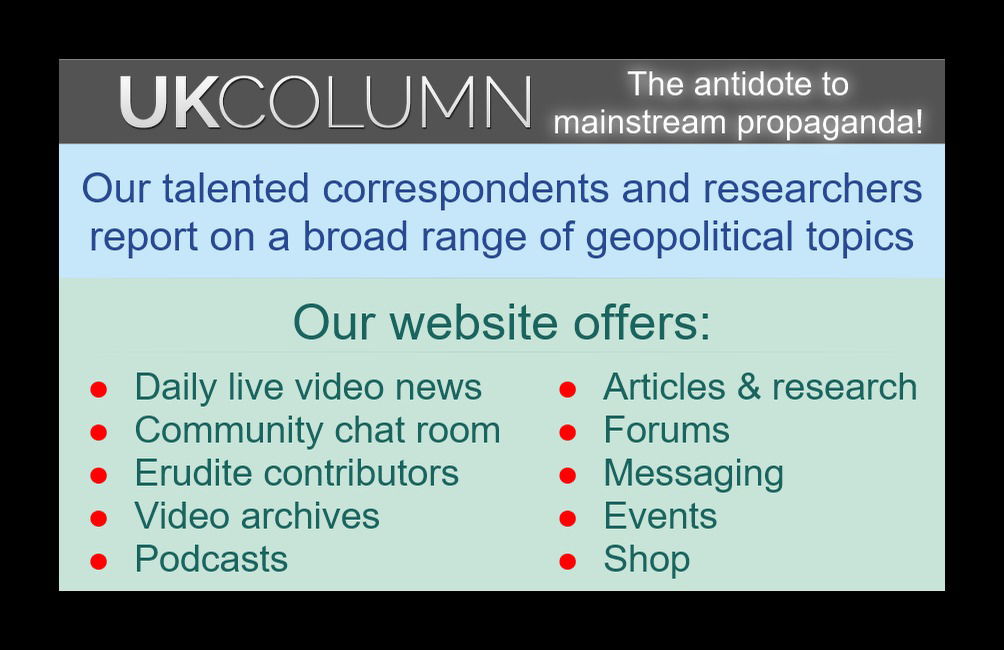 Print Shops
There are plenty of local high street print shops but in my experience, whilst convenient they are not the cheapest option. There are some excellent online print shops to which you can upload your artworks and receive the printed material by courier. Turnaround varies between a few days to a week or two, and some shops offer rapid services and/or delivery for a premium. All online print shops accept PDF format artworks but nevertheless different printing equipment has different technical requirements. For our purposes the most important such setting is the bleed margin—the amount of paper that is trimmed from each edge. Common bleed margins are 1, 2, 3 or 4 mm, so the artwork needs to be oversized by double this amount in both directions—we provide separate artworks with 0, 1, 2, 3 and 4 mm bleed margins to suit different printers. One thing you'll have to specify is the paper weight and quality—I recommend 135 gsm gloss coated as a reasonable trade-off between cost and quality.
The cheapest online print shop I've found is PrintCarrier, whom I have used for many years for political campaign publications. PrintCarrier requires PDF/X-1a artworks with a 1 mm bleed margin.
I've also heard good reports about Print 24. Print 24 requires PDF/X-1a artworks with a 2 mm bleed margin.
Suggestions
Keep a few business cards on your person so you can hand them out to interested parties
Club together with friends to finance an online print run
Order a few thousand flyers and do some house-to-house leafleting—if you meet anyone on the way, this may be an opportunity to chat about relevant topics
Send a flyer to your local MP and all your borough / town / district / county councillors
Leave some flyers in your local community centre, village hall, pubs, etc.—such establishments often have dedicated leaflet stands
When leafleting, use a podger to save your fingers from carnivorous dogs and letterboxes☺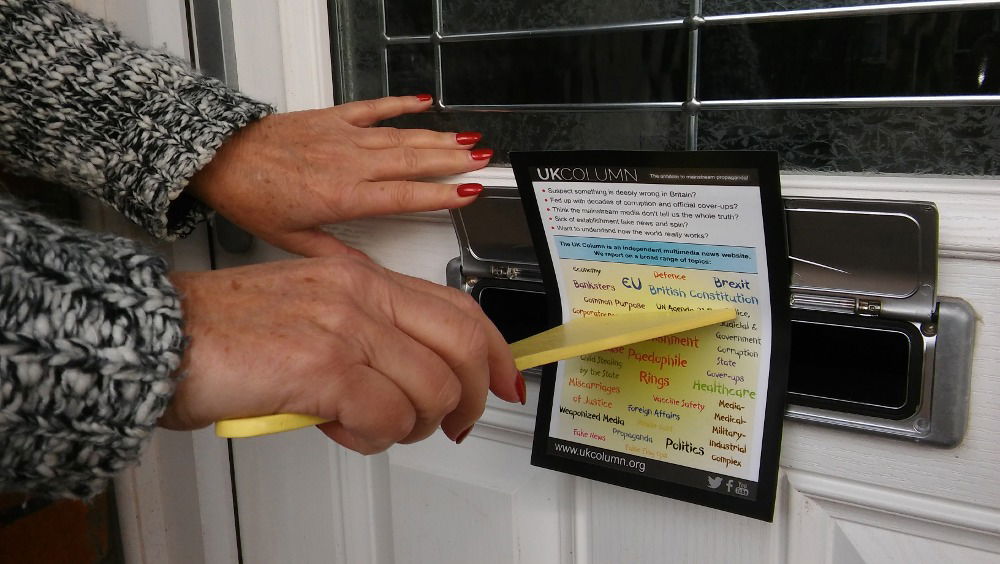 Do let us know about your local leafleting campaigns - we'd love to know how far and wide this is spreading!
Help and Contact Info
If you're unsure about anything and want help or reassurance, feel free to drop me a line at campaignresources@virginmedia.com